NutriKane D - Lowers blood sugar levels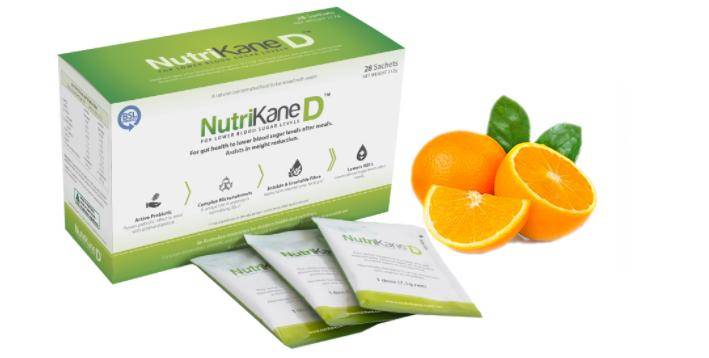 NutriKane D is a safe, natural concentrated medical food provided in an easy to use
sachet dose. It contains all of the types of dietary fibre (not just simple soluble fibres)
and a wide range of essential micronutrients that have been shown to not only aid
the maintenance of the microbiome but also reduce inflammation and ultimately help
control blood sugar levels.
NutriKane D has natural orange colour once stirred thoroughly, with a consistency
similar to that of flour. NutriKane D is available in retail carton of 28 sachets. Each
carton is a 2 week supply at recommended doses.
NutriKane D is hypoallergenic, gluten free, cholesterol free, dairy free, nut free,
contains no sugar and is non-GMO.
NutriKane D™ each box contains 28 sachets, 2 weeks supply (2 doses per day).
Active Prebiotic
Proven prebiotic effect to assist with optimal digestion.
Feeds the good bacteria in the gut which then reduces
the inflammatory "bad" bacteria.

Complex Micronutrients
A unique blend assisting in normalising BGLs.
Contains different micronutrients at very high
amounts compared to processed foods.
Soluble & Insoluble Fibre
Balanced to exercise your total gut.
This mix results in a physical interaction with the intestinal lining that is
essential for good gut health.

Lowers BSL's
Lowers blood sugar levels after meals.
Proven to lower the glycaemic index (G.I) of foods, as well as
improving nutritional outcomes which results in controlling blood sugar levels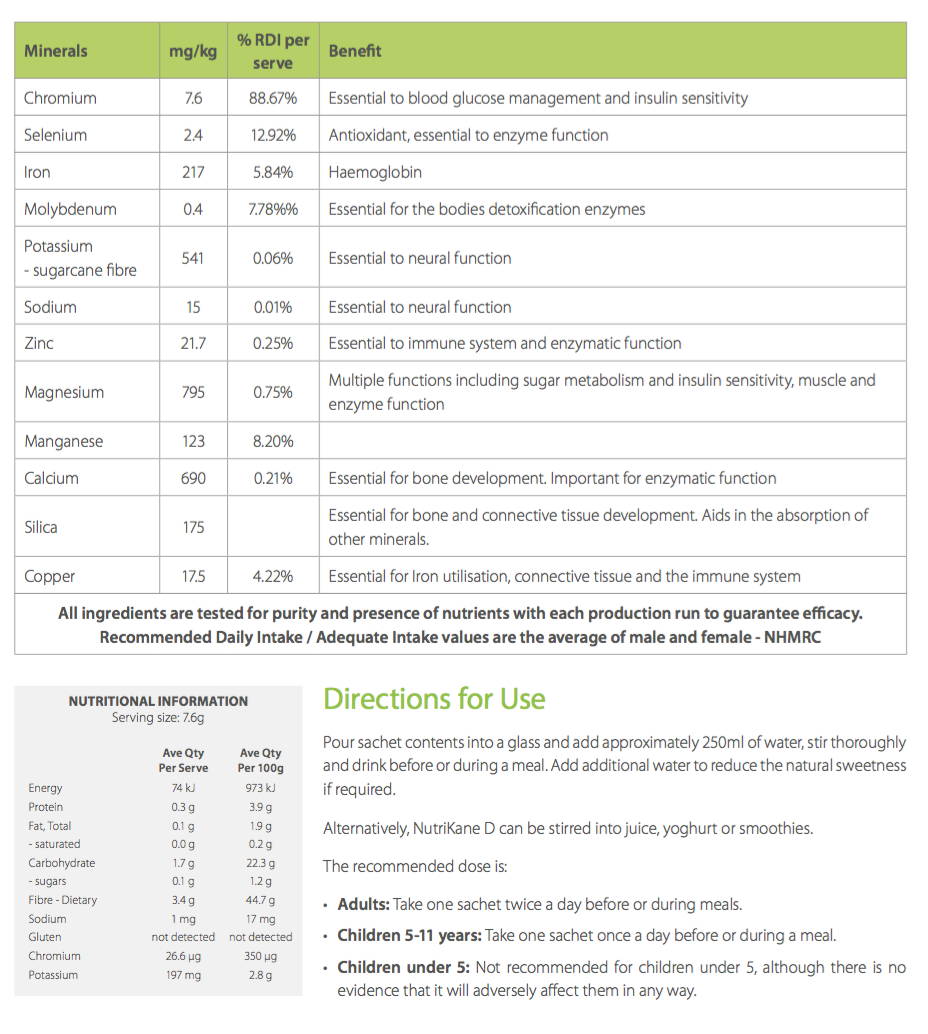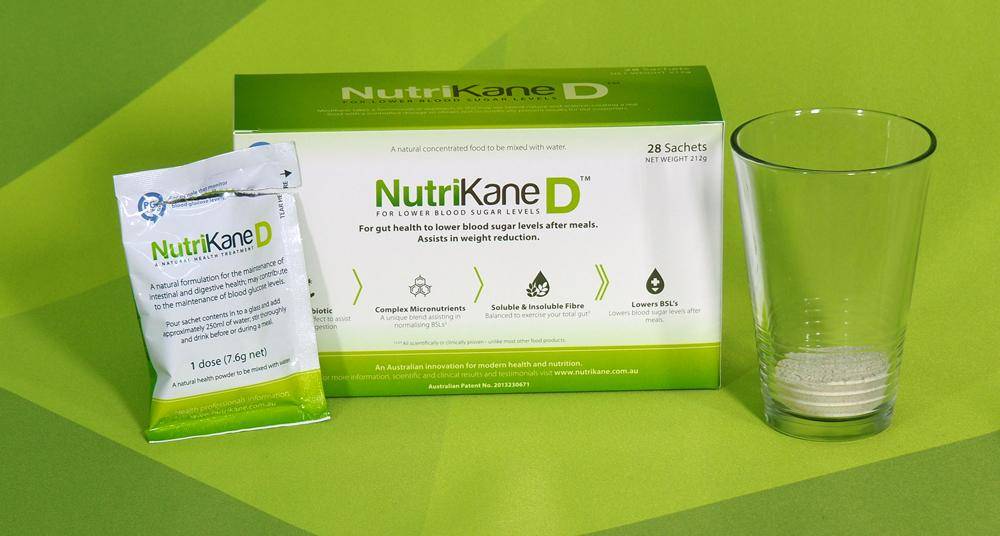 NutriKane D can be mixed with water, orange juice or even yoghurt.
.
Being a real functional food in a convenient sachet, taken as a drink, it
retains a chalky texture that you may need to get used to, but stay with
it and you will reap the rewards.
.